Sea Breeze Heights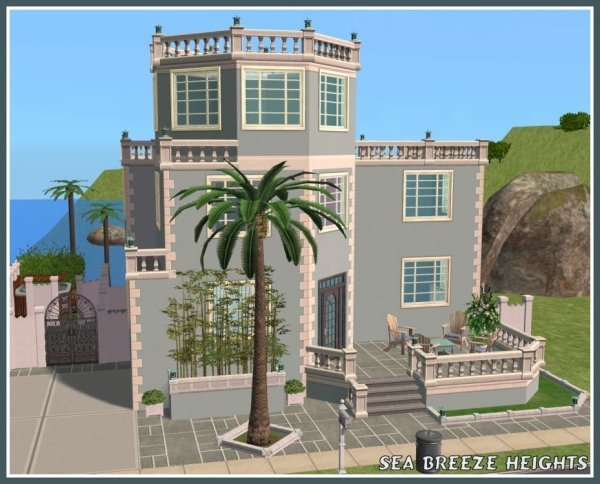 Download *new* 3BR version! (no cc in pkg - get cupid and poinsetta if desired)

Expansions required for 3 BR: Uni, NL, OFB, Pets, Seasons, BV, FT




Download Sea Breeze Heights with some Maxoid holiday content (cupid, poinsetta, cornucopia

Expansions required: Uni, NL, OFB
Lot: 2x2
Price: $145 K
Bedrooms: 2 with small nursery included
Bathrooms: 3
Maxoid objects required (and included): poinsettia, cornucopia, cupid

Sea Breeze Heights is perfectly situated on a 2x2 lot and makes the most out of the space available. For only $145k this San Francisco style home includes a driveway, an outdoors entertaining area, basement, and first and second floors. A luxury master bedroom/bath suite makes every day feel like a vacation. 2 BR, 3 BA

Only 11 bushes on the lot, and all can be trimmed by either your gardening-loving sims or a gardener. Lot has been playtested by a couple with a baby for almost 2 sim weeks. Though no baby toys are included, they can be placed either in the single BR or downstairs in the downstairs hall area.